About Rev Simo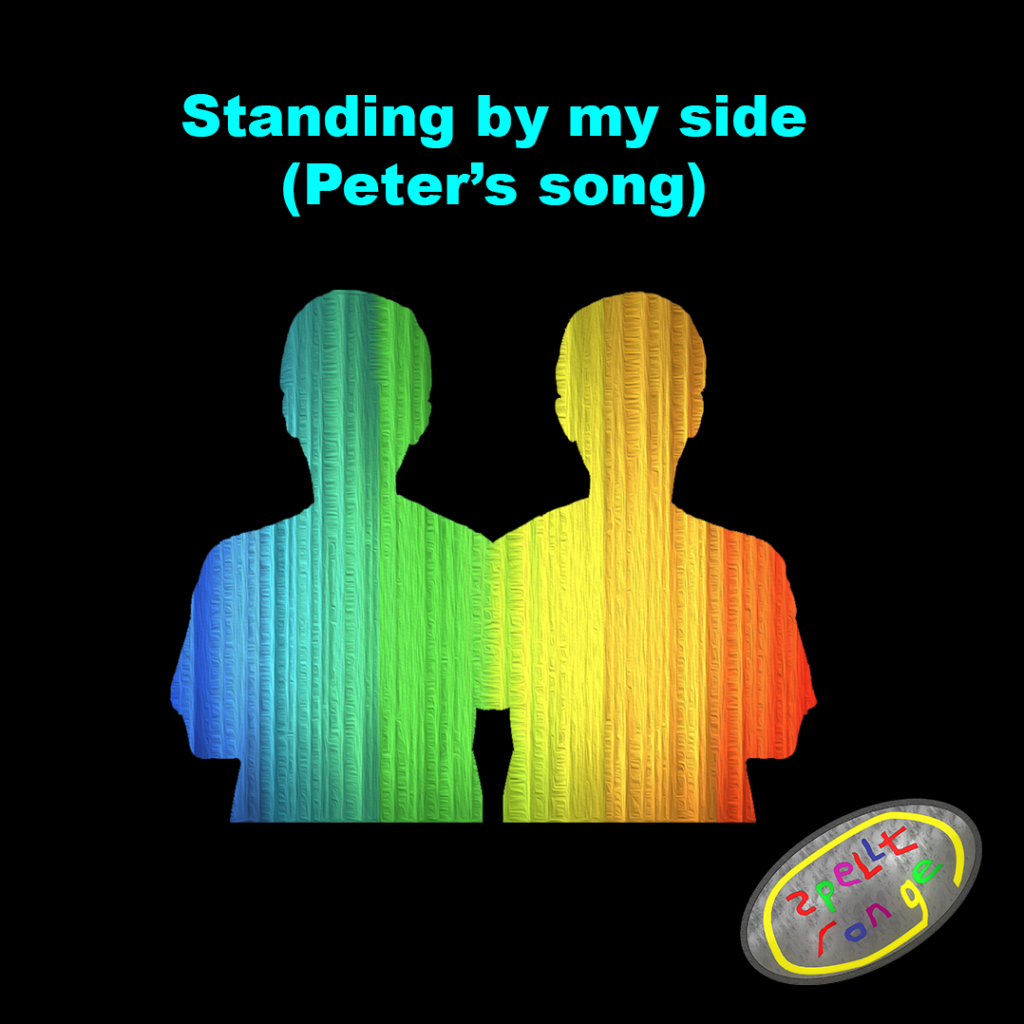 So excited to have our first single released online this morning, has been great to listen through Spotify.
Go to your favorite music site and look up Spellt Ronge and have a listen/make a purchase!
Standing by my side is a song written from Peter's perspective, thinking about what it must have felt like that despite everything Jesus was still – "Standing by my side"
The above sample gives you a feel. It is release through all major digital music outlets* at 9am on Friday this week.
It is also available to pre-order/ list on the following:
We hope you enjoy the song!
God bless
Andrew & Simon
*Spotify, Apple Music, iTunes, TikTok/Resso, Google Play/YouTube, Amazon, Pandora, Deezer, Tidal, Napster, iHeartRadio, ClaroMusica, Saavn, Anghami, KKBox, NetEase (beta), MediaNet, Instagram/Facebook
This ones a bit different!
Written by Andrew Devis June 2020
This is based on Psalm 139 which talks about how much God knows us to an extent that sometimes we might want to run from him, but where can we run from God? In fact his knowledge of us is truly a comfort because despite everything he still loves us enough that he sent Jesus as a gift of Grace, shows us Mercy each day and calls us his children.
Let us Know what you think.
Examine me oh Lord
You've examined me Oh Lord, and you know
When I sit or stand, and where I go
From far away you understand my motives
And You see – right through me
When I move or when I rest, you're there
You know all I do, You're fully aware
My tounge can not frame a word
And You don't know
Chorus
Now hem me in behind and in front
Place Your hand of love on my heart
To know the wonders of Your presence
It's beyond me, it's beyond me, it's beyond me
Coz where could I go? Where could I run
To escape You, to escape You, to escape You
Yes where could I go? Where could I run?
From You
Darkness is as light to You
Night as bright as day, it's true
If I settle on the far side of the sea
Still Your Hand would guide me
You made my heart and mind, they're Yours
You opened up my eyes, and I saw
The wonders of Your Truth and Love
For me
Chorus
You can now like and follow us on Facebook, hit the link below:
A second song today as not uploaded much for a little while. This one is called Other Side of Love. It's a song about Easter, all that Jesus did out of love for us and and how if we accept what he has done for us we are welcomed to live on the other side of love…
The first of two songs uploading today, this is a love song, pure and simple, let us know what you think.
Another song, this one is a rework of an old hymn. Originally written by Cecil Frances Alexander (1818-95) this arrangement and additional words by Andrew Devis. Piano: Andrew , Vocals: Simon
This is a new recording of a song we wrote together around 95/96. It speaks of the gift of Jesus in that when he died on that cross he was taking on the punishment that we all deserve for ourselves. Hope you like it!
Simon
Really please to be able to share our first completed recording, this is a new song written and piano by Andrew with vocal from Simon.
Hope you enjoy.
please do let us know what you think.
God bless
P.S. for some reason the player doesn't seem to be working in FireFox, if using this browser please click the top right link for soundcloud and be taken to our profile.
Welcome to our Music page, this is just a first post the site and the music are still a work in progress but we hope to have something to share with you soon.
Thanks for visiting.
God bless
Andrew & Simon